A message from Carolyn Boden, Missionary to Belize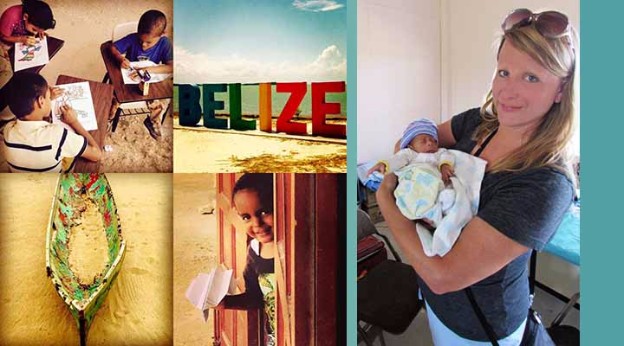 New Years usually causes us to look forward to the future and to be thankful for the past. For me it's been a time also to prepare for my next year in Belize.
During my time in Belize during 2016, we conducted three 'Research' trip to explore villages and two 'Get To Know' trips that created 7 US Church partnerships with villages in the Toledo District in the south and Cayo District in the west. One past team will continue with their existing village partnership in Bermudian Landing.
Along with the village partnerships, CALMS hosts specialty teams that work with various local organizations and the government of Belize including a "Train the Trainer" workshop with the Ministry of Education and a Wheelchair Distribution with Inspiration Center and Hillside Medical Clinic.
To support Carolyn's mission with a financial contribution, click here. Select "Missionary Support" from the drop down and write my name under the "Memo" field. Or you can send a check to: CALMS at 325 N. Kirkwood Road, Suite 200, St Louis, MO 63122. Your contribution will be tax deductible through CALMS.
We have raised $5,836.00 of our goal.
In 2016 we conducted our first "Pastoral Training Workshop" in the Orange Walk District and will continue in 2017 with four new workshop sessions that are being developed with US pastors and the Orange Walk Evangelical Pastor Association to train over 50 pastors and church leaders in family & marriage counseling, community outreach, and the Reformation. The Orange Walk Evangelical Pastor Association is assisting CALMS in developing the curriculum.
"This was wonderful because it helps to remind us that we need to have compassion on others as Christ has compassion on us. It will be great to have more of this to equip our leaders." ~ Participant from the 2016 Pastoral Training Workshop
Other specialty teams for 2017 will include:
Wheelchair Distribution Ministry with Inspiration Center in Belize City and our partners in Belmopan, the Capital of Belize.
"Train the Trainer" workshop with the Ministry of Education in Belize to be facilitated by our education partners from Seward, NE and St Louis, MO.

2017 will also include two more research trips and one more 'Get To Know' trip towards the end of the year.
I believe God is using my gifts to expand His kingdom here in Belize and I am thankful for the support I have received from my family and friends this past year.
~ Carolyn Boden, Missionary to Belize